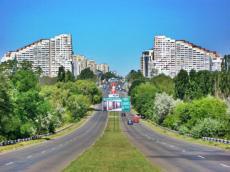 By AzerNews
Azerbaijan participated in the 17th charity fair organized by the International Women`s Club in Moldova, AzerTag state news agency reported.
Azerbaijan`s stand, organized by the country's embassy in Moldova, featured national souvenirs, dishes, sweets and drinks, as well as CDs, brochures and magazines about the country.
The event featured more than 30 pavilions prepared by the embassies accredited in Moldova and international organizations. Moldova`s First Lady Margareta Timofti was among the visitors of the fair.
The purpose of the annual charity fair is to contribute to a charity fund to assist Ts?tsaren? village secondary school and Moldova Children`s Hospital.