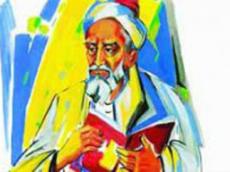 By AzerNews
An international symposium dedicated to great Azerbaijani thinker Seyid Yahya Bakuvi was held at the UNESCO headquarters in Paris on the initiative of the Heydar Aliyev Foundation.
The theme of the symposium, organized by the State Committee for Work with Religious Organizations, is "Seyid Yahya Bakuvi: the expression of tolerance," the Foundation's website said.
Within the framework of the symposium reports were heard on Seyid Yahya Bakuvi and the khalvati movement, which he founded; speakers also noted the contribution made by the scientist to the strengthening of tolerance and mutual respect in the world.
The event was attended by scientists and researchers invited from Britain, France, Turkey, Algeria, Azerbaijan and other countries, diplomats accredited to UNESCO, staff of the Azerbaijani embassy in France, as well the representatives of the diaspora and cultural figures.
The symposium started with the screening of the film "The space of tolerance" telling about the initiatives of Azerbaijani President Ilham Aliyev and First Lady, UNESCO and ISESCO Goodwill Ambassador Mehriban Aliyeva in strengthening multiculturalism and intercultural dialogue in Azerbaijan.
Chairman of the State Committee for Work with Religious Organizations Elshad Iskandarov noted the special importance of Seyid Yahya Bakuvi's heritage in the formation of religious tolerance, which is the basis of national identity in Azerbaijan.
Iskandarov said the traditions of tolerance in Azerbaijan that have shaped over centuries are encouraged by the government, citing as an example UNESCO's announcement of this year as "the Year of Seyid Yahya Bakuvi" on the initiative of the Heydar Aliyev Foundation.
UN High Representative for the Alliance of Civilizations Nassir Abdulaziz Al-Nasser regarded as remarkable UNESCO's announcement of 2013 "The Year of Seyid Yahya Bakuvi". Al-Nasser recalled his visit to Baku during the II World Forum on Intercultural Dialogue held here this year on the initiative of the Azerbaijani President, and said he witnessed the presence of traditions in Azerbaijan in the area of intercultural dialogue and religious tolerance, as well as consistent state efforts in their preservation.
Director of UNESCO's Intersectoral Platform for a Culture of Peace and Non-Violence, Katérina Stenou, pointed out the religious tolerance in Azerbaijan.
"Throughout history Azerbaijani people have succeeded in creating the most wonderful example of mutual respect of cultures and religions to one another," Stenou said.
The symposium continued with the participation of distinguished scientists in the panels "Window to the world opened in Azerbaijan: Seyid Yahya Bakuvi and the khalvati movement", "Sufism in Azerbaijan and the heritage of Bakuvi".
At the end of the day the event participants got acquainted with a photo exhibition of world-known photographer Reza Deghati titled "Azerbaijan, a space of tolerance."
Addressing the exhibition, acting secretary of the permanent mission of Azerbaijan to UNESCO Anar Karimov said that the exhibition shows photos fully reflecting the tolerance in Azerbaijan.