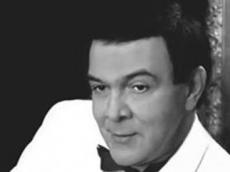 By AzerNews
Moscow will host the third International Competition of Vocalists named after Muslim Magomayev on October 18-19, 2014, the Muslim Magomayev Musical and Cultural Heritage Fund's website said.
The competition is a review of singers who can show their talent and skill in the performance of both classical and pop repertoire.
The vocal contest is a forum for musicians from a number of countries, schools and movements, to exchange experience and mastery and discuss the prospects of further development of vocal art.
The competition is held in two rounds and covered by Russian and foreign mass media and TV channels.
Professional singers aged 25-30 with special music education, students of music schools and colleges are accepted to the competition.
A contestant is to send an application for the contest to the organizing committee no later than April 15, 2014.
After a preview, the organizing committee will select up to 15 singers, inviting them to Moscow to participate in the contest.
The jury of the vocal competition invites leading opera singers, pop music stars, conductors of musical theaters, famous masters of pop art and mass culture of a plethora of countries, as well as representatives of international production companies to judge the contest.
The competition is held on a stage of Crocus City Hall, accompanied by a symphony orchestra. Live singing and orchestral accompaniment is a special feature of the contest.
The competition screenings are based on the principle of staging a great show with specially designed scenography.
The awards of the competition include the Grand Prix worth $30,000; the winner will be conferred the the gold medal and $25,000, while the second place winner will get $15,000 and a silver medal, and the third place winner will be awarded a bronze medal and $10,000.
The second competition after Muslim Magomayev, a prominent Azerbaijani singer and composer, was held in Moscow on October 20-21, 2012.
Moreover, songs of Magomayev are performed at gala concerts of three Russian baritones, David Gvinianidze, Yuri Salzman and Sergey Plyusnin, as part of a program called "My Love, melody" since August and will be performed until December in Russia and Ukraine.
Muslim Magomayev has been the idol of millions of people for decades and was considered to be the "Soviet Frank Sinatra".
Magomayev was born on August 17, 1942 in Baku to a well-known and respected family. He not only followed in the footsteps of his remarkable relatives, but also made the family name even more famous in Azerbaijan and far beyond.