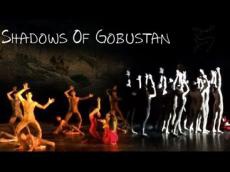 A premiere of ballet "Shadows of Gobustan" by composer Faraj Garayev will be held at the Azerbaijan Academic Opera and Ballet Theatre named after M.F.Akhundov.
The ballet consists of four episodes. Choreographers are Rafiga Akhundova and Maksud Mammadov.
The piece reflects on the building-up of a human collective able not only to learn about nature and make better living conditions, but also to transcend the utilitarian needs for warmth and food through creativity and memory.
British choreographer Maxine Braham, invited to revive this notable yet nearly lost ballet work, has tried to retain the aesthetic essence of the original, combining scrupulously collected details remaining from the past and new elements inspired by development of modern dance language over the past few decades.
The idea of the work is to show the process of shaping out a human being in the source of learning and overcoming the nature forces, assertion of the reason and will, establishing human relations and disclosing the beauty of creative action.
Earlier, this May, within the special project, the 2nd World Forum on Intercultural Dialogue, the
play was staged in an open-air performance in Gobustan State Historical and Artistic Reserve.


/AzerTAg/