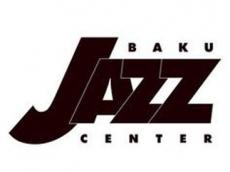 By AzerNews
Baku Jazz Center will host a gala concert featuring famous Azerbaijani jazz musicians, dedicated to the opening of the new season, on September 13.
According to the Center's website, the new season will amaze jazz lovers with a new, interesting, daily, versatile, and lively jazz program.
The concert program involves Honored Artists Isfar Sarabski (piano), Ruslan Huseynov (bass), Tofig Jabbarov (percussion), Rain Sultanov (saxophone), Sevda Alekperzade (vocals), Elmira Alekperzade, Samira Allakhverdi, Diana Hajiyeva, and many other well-known artists and jazz musicians.
Baku Jazz Center was created to develop and support jazz culture in Azerbaijan.
Jazz is a highly appreciated music genre in Azerbaijan. Annual international jazz festivals have been held in the capital Baku since 2002.
Azerbaijan has its own jazz history founded by Vagif Mustafazadeh. Mustafazadeh managed to make jazz native Azerbaijani. He created a new kind of jazz, a fusion of jazz with a form of indigenous Azerbaijani music, mugham.