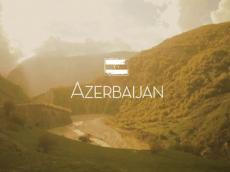 By AzerNews
Azerbaijan jointly with CIS countries will prepare proposals on the development of tourism, Azerbaijan Tourism Association (AzTA) chairman's advisor Muzaffar Agakerimov said on August 31.
According to Agakerimov, Azerbaijan should develop tourism with CIS countries. Relevant proposals will be presented by AzTA to the Culture and Tourism Ministry after they are developed.
Agakerimov said Azerbaijan is close to the CIS countries both in terms of distance and in terms of the absence of a language barrier.
"We should try to attract more tourists from the CIS countries to Azerbaijan. Most of these tourists go to Turkey and Dubai (United Arab Emirates). If we direct a part of these tourists to Azerbaijan, we will significantly facilitate the development of tourism and economy in the country," Agakerimov said.
Agakerimov noted that railway tourism should be created in Azerbaijan as well. He believes it is possible to create separate tourist carriages.
"For example, three-day tourist trains to Tbilisi may operate. Many tourists go from Azerbaijan to Batumi from where they travel to Turkey. It is possible to open a route in this direction," Agakerimov said.
According to him, work on the project will be carried out in cooperation with Georgia.
Azerbaijani tourists mostly prefer to visit Turkey, especially Antalya, Kusadasi, and the Mediterranean coast, Agakerimov said.
They also like to visit Russia, Georgia, the resort cities of Ukraine, and the UAE.
Agakerimov cited an increase of the number of tourists visiting Eastern European countries such as the Czech Republic, Bulgaria and Montenegro. Azerbaijani tourists mainly visit the famous spa town of Karlovy Vary in the Czech Republic and a resort in Bulgaria.
With the opening of inexpensive Budapest-Baku flights from June, the number of tourists interested in Hungary increased this year.
Furthermore, an increase has been observed in the tourists' interest in Thailand this year.
According to Agakerimov, Azerbaijani tourists are more experienced this year; they are visiting countries neighboring the states they go to.
The number of foreign nationals who visited Azerbaijan in the first half of 2013 increased by 9.9 percent or 108,130 people compared to the same period of 2012 and amounted to 1,196,953.
Most of the foreigners are citizens of Russia, Georgia, Turkey, Iran, and European countries.
Most of the tourists came to Azerbaijan to visit the north-eastern region. Launching of the Shahdag winter and summer tourism complex in Gusar increased the interest of tourists to the region.
The second most visited region in Azerbaijan is the northwestern region, including Gakh, Zagatala, Ismayilli, and Gabala.
The southern part of the country is in third place among the popular destinations.
Tourists visiting Azerbaijan stay here on average for 15-20 days. Some 90-95 percent of the tourists come to Azerbaijan through travel agencies.
The number of hotels in Azerbaijan has been on the rise recently. However, only 260 of the 514 operating hotels have obtained licenses. 221 licensed travel agencies operate in the country as well.