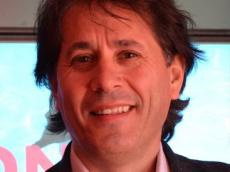 The documentary "My Kith and Kin" by Azerbaijani film director Rodion Ismayilov will be part of the competitive program of the international film festival of documentary drama to be held in Saratov, Russia, September 11-17.
The film will also be included in the competitive program of the LET'S CEE Film Festival in Vienna on September 13-21.
Another film by Ismayilov, "Camping Ground", participated at the international Faito Doc Festival in Naples, Italy on August 21-25. The movie has already taken part in about 20 international festivals.
The tenth International Film Festival in Saratov, which will bring together representatives from 27 countries, will include 16 documentaries in the main competition, and 31 in the panorama "Kinodok".
The storyline of "My Kith and Kin" is based on the first visit by lead character Lolita to Azerbaijan. Lolita is a person who personifies two cultures, as her mother is Russian and her father is Azerbaijani.
This delicate and compelling story describes a ten-year-old girl who comes to Azerbaijan for the first time to be acquainted with her father's relatives. Lolita aspires to learn about the culture and traditions of her Azerbaijani family members.
The 63-minute long film of the DS FILM Production Center was made with the support of the Ministry of Culture of Russia in the Tovuz region of Azerbaijan. Camera operator of the film is Mikhail Gorobchuk, music was composed by Vladimir Kuptsov, and the producers are Rodion Ismayilov and Svetlana Dalskaya.
The film won "The best anthropologic film" award at the eighth Open Russian Anthropological Film Festival (RAFF) in April and was nominated for "Best Documentary" at the eleventh Almaty International Film Festival "Shaken's Stars".
The film was also shown at the international documentary film festival "Visions du Réel" ("The images of reality") in Nyon, Switzerland, in April.
Rodion Ismayilov graduated from St. Petersburg State University of Cinema and Television in 1998.
In 1997, along with Alexander Bashirov, he established a studio and shot a feature film, "The Iron Heel of Oligarchy", which became a cult film once.
From 2000 to 2005, Ismayilov was the president of the St. Petersburg Foundation of Independent Cinema. Since 2009, he is the director and producer at the DS FILM Production Center.
/AzerNews/