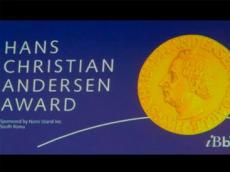 Azerbaijan`s author of children`s literature Sevinj Nuruqizi have been submitted to the 2014 Hans Christian Andersen Awards by the National Sections of IBBY (International Board on Books for Young People - IBBY).
The Hans Christian Andersen Award is the highest international distinction given to authors and illustrators of children`s books. The Hans Christian Andersen Awards recognize lifelong achievement and are given to an author and an illustrator whose complete works have made an important, lasting contribution to children`s literature.
For the 2014 Awards 29 authors and 31 illustrators have been nominated from 34 countries.
The Jury President will guide the judging process and preside at the jury meeting 15-16 March 2014. The shortlist will be disseminated immediately following the Jury meeting and the winners will be announced at the IBBY Press Conference at the Bologna Children`s Book Fair on Monday, 24 March 2014.
The Author`s Award has been given since 1956 and the Illustrator`s Award since 1966. The Award consists of a gold medal and a diploma, presented at a festive ceremony during the biennial IBBY Congress. A special Andersen Awards issue of IBBY`s journal Bookbird presents all the nominees, and documents the selection process.
/AzerTac/