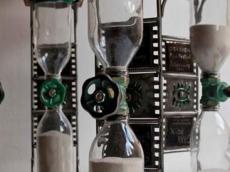 From 27 February till 4th March, Russia's Suzdal city will host the 8th Open Russian Festival of Animated Films.
Animated film forum of the CIS and Baltic countries will be held for the first time in the frames of the festival.
During the forum, there will be exhibited best animated films of CIS and Baltic countries for the last five years.
Practically, each country from post-soviet union carries out animated international movie festivals and forums or they are functioning in separate programs.
The production of the animated films in each country is carried out in various levels and volumes.
International and national festivals on its importance and cultural merits may be fulfilling the abundance of the animated forum of the CIS and Baltic countries' professionals.
Open Russian festival of animated film will propose to recreate professional communication of the animation of CIS and Baltic countries.
Each CIS state will be represented by one person in the forum.
Azerbaijan will be represented at the festival either.
The forum will follow by conference where for the first time professionals of the animation industry all over the post-soviet countries will gather.






/AzerTAc/