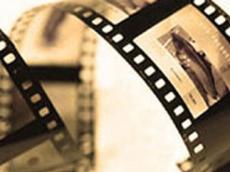 A documentary "Koc" ("Camping Ground") by the director and producer of Azeri decent, a laureate of a lot of international film contests Rodion Ismayilov will participate in the World Mountain Documentary Festival in Qinghai, China.
The festival aims to discover and honor the leading filmmakers around the world who make documentaries about mountains and uplands.
The festival honors new and cutting-edge foreign independent films in several competition categories. Partnering with notable film industry companies, film educators, directors, producers, and writers, competition provides a forum for talented filmmakers to be recognized for their work, creativity, and achievements.
The festival, started in 1982, is under the supervision of the Ministry of Culture in Iran. It takes place every year on the anniversary of the Iranian revolution. There were 90 feature films submitted for the festival in 2013.
10 foreign films, along with 3 Iranian ones, will vie for Crystal Symorgh awards, during the first five days of the 27th FIFF, in the International Competition. Rodion Ismayilov is a director of "DS film" producer centre in Moscow.
"Camp of Nomads" tells a story about shepherds pasturing sheep in steppes for six days.
During that time, shepherds move from one place to another, just like thousands of other men did before. They all follow that path that was walked by their fathers.
The 52-minute film was shot in summer of 2010 in Azerbaijan. The shooting took place in country's Tovuz, Goygol and Dashkesan regions.
/AzerTAc/