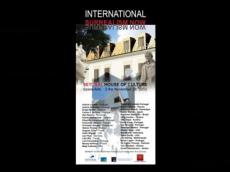 After being in Conímbriga the exhibition "International Surrealism Now" goes to the House of Culture of Setúbal, opened this 5th day of October 2012.
Azerbaijani artist Mehriban Efendi will also be among 35 artists that join the event from various countries, and the traveling exhibition, where change town or city, are integrated local artists. Efendi will present her art picture of ' Mirriade'.
The International Surrealism Now is an initiative of the surrealist painter of Coimbra, Santiago Ribeiro, who has released the international surrealism. Now in partnership with artist Victor Lages, who has developed the project Utopia fantastic art, are organizing this exhibition in Setúbal in conjunction with the Association of Artiset artists Setúbal.
This exhibition began in Coimbra in 2010 with the support of Bissaya Barreto Foundation and has been in Conímbriga, Paris, Madrid and now Setúbal, thence to Lisbon and Amadora.
The opening is scheduled for 18 pm on November 2nd, 2012 in Arts Space in the House of Culture of Setúbal, located in the city center, (street behind the Guard).
/Today.Az/