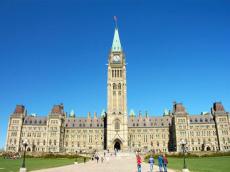 Days of Azerbaijani culture and art have been successfully conducted in Niagara, Canada, as part of the 14th International Niagara Festival. The festival featured art exhibition of the Azerbaijani sculptor Omar Eldarov and concerts of the Azerbaijani symphonic music and mugham.
According to the coordinator of the Days of Azerbaijani culture and art at Niagara, Prof. Mikail Hajiyev, the participants laid a wreath at the monument of the national leader of Azerbaijan Heydar Aliyev in the city hall.
The Niagara Art Center featured the exhibition dedicated to the 85th birthday of Omar Eldarov. His outstanding sculptural compositions featuring Fizuli, Uzeyir Hajibeyov, Fikret Amirov, Jovdet Hajiyev, Tofig Guliyev, Niazi, Rashid Behbudov Muslum Magomayev, and other prominent personalities of Azerbaijan, were on display at the Niagara Art Center. Sculpture portraits of the President of Azerbaijan Ilham Aliyev and First Lady Mehriban Aliyeva, who contributed greatly to the development of the Azerbaijani culture and art, aroused great interest of the attendees.
The Days of Azerbaijani culture and art in Canada were supported by the Ministry of Culture and Tourism of Azerbaijan, the Azerbaijani Embassy in Canada, State Committee of the Azerbaijan Republic on Diaspora affairs. The cultural events within the Days were attended by the Canadian parliament deputies, senior officials of Canada, general public.
The Niagara Region Governor Gary Lord Borrow in his speech highlighted the success of Omar Eldarov's personal art exhibition and performance of the soloists of Canada-Azerbaijan Chamber Ensemble of Ancient and Modern Music "Ilham" (conductor - Ismail Hajiyev).
Artistic Director of the International Niagara Festival, Professor of the Royal Conservatory of Toronto Atis Bankas expressed his admiration for the unique works of Azerbaijani composers Uzeir Hajibeyli, Gara Garayev, Tofik Guliyev, Niyazi, and others.
Director General of international cultural programs at Niagara Chris Blake said: "The people of Azerbaijan, which has an ancient and rich history, has created a great spiritual continent of the unique culture and art, unparalleled in its spiritual and philosophical depth and musical excellence mugham, which today enrich and nourish our hearts and souls. Therefore Municipality of Niagara announced August 26 as the International Day of Azerbaijani Mugham.
Azerbaijan has become one of the main cultural leaders of our times, and the crucial role in this belongs to the President of Azerbaijan Ilham Aliyev."
/
AzerTAc
/