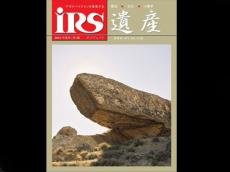 "The Japan Times" newspaper published an article dedicated to the first edition of Japanese version of "IRS-Isan" magazine. The magazine was published in Russian, English, French, Chinese, German, Italian, Spanish, Turkish, Arabic and Czech languages and disseminated to more than 70 countries.
The first edition of the Japanese version of "IRS-Isan" magazine was presented in Tokyo with support of Azerbaijani embassy in Japan and editorial staff of "Irs-Miras" magazine on July 3.
Azerbaijani ambassador to Japan Gursel Ismayilzade said the first edition of the magazine is coincided with the 20th anniversary of establishment of diplomatic relations between the two countries. The ambassador noted the Japanese readers will be able to familiarize themselves with Azerbaijan`s rich historical-cultural heritage, art, literature, cuisine, tourism and prospects of development.
Editor-in-chief of "IRS" magazine Musa Marjanli and Chief of information department of Azerbaijan`s Foreign Affairs Ministry Javanshir Mammadov said the magazine will positively influence on developing Azerbaijan-Japan relations.
Marjanli noted Azerbaijan`s architecture of the 13-15th centuries, Gobustan National Park entered into the UNESCO World Heritage List were also included into the magazine.
The first Japanese ambassador to Azerbaijan Tetsuya Hirose, author of the article "Japan-Azerbaijan friendship relations and prospects" told of history of relations between the two nations. Hirose hailed successful development of relations between Azerbaijan and Japan. UNESCO former Director General Koichiro Matsuura said Japan considers Azerbaijan as an important partner. He said the government of Japan is keen to develop relations with Azerbaijan in all fields. Matsuura expressed his confidence "IRS-Isan" magazine would give impetus to widening relations between the two nations and countries even more.
AzerTAc
/