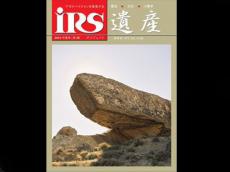 The first edition of Japanese version of "Irs" magazine with support of Azerbaijani Embassy in Japan and editorial staff of the "Irs-Heritage" magazine was published. The aim of the magazine is to update the Japanese nation on Azerbaijan`s rich historical and cultural heritage, art, literature, cuisine and tourism.
The introduction was written by the first ambassador of Japan to Azerbaijan Tetsuye Khirofe dedicated to the 20th anniversary of establishment of Azerbaijani-Japanese diplomatic relations. The ambassador also touched on recollection about national leader Heydar Aliyev.
The articles on People`s Republic of Azerbaijan, State Flag, 20th anniversary of restoration of the state independence, architecture of the Middle Ages, cuisine were reflected in the magazine. The article entitled "Karabakh–soul of Azerbaijan" acquaints Japanese readers with Karabakh, the ancient land of Azerbaijan.
The presentation ceremony of the magazine will take place in "Okura" hotel in Tokyo, July 3.
/
AzerTAc
/