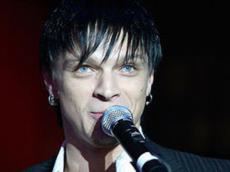 Eurovison Song Contest-2001 Estonian winner Tanel Padar enjoys being in Baku.
"I enjoyed Baku. It is perfect that you have done here, Padar said at a press-conference on Friday in Baku.
According to him, Cristal Hall is one of the places everybody dreamed to sing at.
He had a walk through Baku, which in his opinion is very beautiful.
Padar believes that Eurovision is important to represent the country, to participate and to compete.
"I would be really happy if Estonia wins this year's contest, but it is sad to get the second Eurovision contest winner from Estonia," Padar said.
/
Trend
/