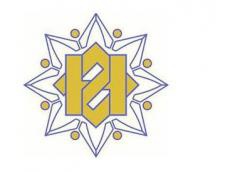 The "Fly to Baku" exhibition will be held in the French capital Paris with the support of the Heydar Aliyev Foundation, the Foundation's message says.
The exhibition, being held at the initiative of the Heydar Aliyev Foundation Vice-President Leyla Aliyeva can be regarded as successful presentation of Azerbaijan's contemporary art, which combines the traditions of Eastern and Western cultures.
The first presentation of the exhibition was held in early 2012 in London - at the Phillips de Pury and Company gallery, which is considered as the largest art auction.
The next exhibition will be held in Paris at the Hotel Salomon de Rothschild under supervision of the world-famous organizer of international exhibitions Herve Mikaeloff.
The "Fly to Baku" exhibition is prepared based on an interesting concept, covering Azerbaijan's ancient contemporary art rich with traditions.
Works of various generations' representatives - Aga Huseynov, Aida Mahmudova, Altay Sadikhzade, Eliyar Alimirzoyev, Enver Asgerov, Faig Ahmed, Fakhriya Mammadova, Farid Rasulov, Huseyn Hagverdi, Irina Eldarova, Leyla Aliyeva, Mammad Mustafayev, Malik Agamalov, Mirnadir Zeynalov, Niyaz Najafov, Orkhan Huseynov, Rashad Alekperov, Rashad Babayev, Sanan Alesgerov and Tora Agabeyova were selected to present in order to present a peculiar appearance of Baku and a dynamically developing Azerbaijan.
Aside from opening deep layers of Azerbaijan's contemporary visual arts and its diversity, authors of the presented paintings, graphic works, sculptures, installations, video and photo art also demonstrate possibility of maintaining their individuality in a diverse cultural space.
/
Trend
/