Iran transfers most of part of Azerbaijani natural gas it receives to Nakhchivan Autonomous Republic, and uses the rest for its domestic needs, said Iranian Ambassador to Azerbaijan Mohammad Baghir Bahrami.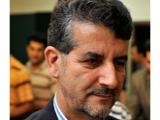 Iran and Azerbaijan are much closer to each other than all other nations and peoples.
"The evidence is common religious, historical, cultural and linguistic bonds between Iran and Azerbaijan, and existence of more than 30 million Azerbaijanis in Iran. We buy gas from Azerbaijan, taking into account that we are border countries, and have neighborly relations. This is beneficial for both Iran and Azerbaijan", he added.
The diplomat noted that Iran offers to bring the volume of Azerbaijani gas imports to 5 billion cubic meters a year.
"To achieve this, there is a need to build a new gas pipeline between Iran and Azerbaijan. Iran will transfer part of gas to Nakhchivan, and use the rest for its needs without any transfer to a third country", he added.
He also said that the last official visit by the Azerbaijani Foreign Minister Elmar Mammadyarov to Iran was very important in terms of developing ties between the two countries in all fields.
/
APA
/