The U.S. Energy Information Administration Administrator Richard Newell spoke with Trend Capital in an exclusive interview.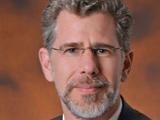 Trend Capital: Some western experts expect that the world economic crisis will continue through 2010. What is your short-term forecast for world oil prices in the light of the crisis? When oil prices could rise back to $100 a barrel in the post-crisis period or it is unlikely for prices to reach such a level even in the long-term perspective?
Richard Newell
: Although a consensus seems to be forming that the global economic downturn may have bottomed out, there still remains considerable uncertainty regarding the timing and pattern of any economic recovery.  The current macroeconomic outlook in our forecast assumes that the world economy begins to recover at the end of this year, led by non-OECD Asia. As a result, EIA expects world oil consumption to grow in the fourth quarter of 2009 compared with year-earlier levels, the first such growth in 5 quarters.  EIA is projecting the average price of West Texas Intermediate crude oil to average $70 in the fourth quarter of this year and increase to $74 by the fourth quarter of 2010. However, there is considerable uncertainty in this price forecast.
While our current short-term outlook does not project past 2010, our longer term outlook published earlier this year, does assume that following an economic recovery most nations are expected to show energy consumption growth at rates anticipated prior to the recession.  As the world's economies recover, higher world oil prices are assumed to return and to persist through 2030. In our reference case projection, world oil prices rise to $99 per barrel in 2015 (in real 2007 dollars) and $131 per barrel in 2030.
Q: Is there any necessity for OPEC countries to cut or to increase their oil output level today?
A: As long as oil prices remain in their current range, EIA expects the Organization of the Petroleum Exporting Countries (OPEC) to maintain its existing production targets.
Q: What role do you pin to the Caspian region, in particular to Azerbaijan in terms of supply a global demand for oil?
A: EIA projects significant gains in conventional production for the Caspian area. In the short run, we see combined oil production from Azerbaijan and Kazakhstan increasing by over 20 percent between 2008 and 2010.  In the longer run, oil production in the overall Caspian Sea region is projected to increase by more than 70 percent between 2007 and 2030, accounting for almost 5 percent of the world's conventional oil production by 2030.
Q: Do you think that the use and development of alternative energy sources is rational presently? How much can the share of these sources rise in the energy mix?
A: Concerns about oil dependency and the environmental consequences of greenhouse gas emissions has led to renewed interest in the development of alternatives to fossil fuels.  Because anthropogenic emissions of carbon dioxide result primarily from the combustion of fossil fuels, world energy use continues to be at the center of the climate change debate.
There are signs that concerns about global climate change are beginning to affect the world's fuel mix. In recent years, many countries have begun to demonstrate an interest in expanding their use of non-carbon-emitting renewable energy and nuclear power, in part to stem the growth of greenhouse gas emissions.  How potential government policies to deal with greenhouse gas emissions are designed and implemented will play a large role in determining the future mix of the world's energy sources.  Along with how those policies develop, another major area of uncertainty is the timing, cost, and public acceptance of low- and no-carbon technologies.
/
Trend Capital
/