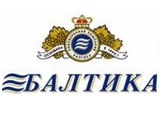 Denmark's largest brewer, Carlsberg AS, said its Eastern European venture Baltika Breweries has signed an agreement with Brasseries Internationales Holding to buy the Baku-Castel brewery in Azerbaijan for an undisclosed sum.
Carlsberg said the annual growth rate of the Azerbaijani beer market in the coming three years is 12 to 14 percent.
Baltika today has a 3.5 percent share of the local beer market in Azerbaijan, and is leading on the imported beer segment, it added.
"By having its own production in the Trans-Caucasus region, Baltika will be able to lower its logistics costs and consequently to develop new export routes," the brewer said.
/Thomson Financial/