The Baku Stock Exchange in cooperation with the State Securities Committee held a conference with participation of entrepreneurs in Lenkoran.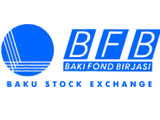 According to Day.Az, the conference "Learn and earn!" aimed to inform the local entrepreneurs about the activity of the stock exchange.
In his speech Ziya Shimiyev, deputy chairman of the Executive Council of Baku Stock Exchange, informed the conference participants about the turnover of stock exchange and achieved results. He said the turnover of the Baku stock exchange is growing each year.
Thus, the 390% rise in turnover has been observed in 2006 and 2007. In other words in 2006 the amount of turnover made up AZN 1,500,000,000 while in 2007 it totaled 5,500,000,000.
Shimiyev told local entrepreneurs about ways of raising capital for their enterprises by issuing securities. He said thus the finances can be attracted from the population and banking structures.
Kamran Alizade, representative of the State Committee for Securities, noted that in fact, the securities market exists only in the capital of Azerbaijan while regions almost lack it. The main cause is the absence of sufficient information about securities market.
/Day.Az/