Russia Lukoil Overseas Ltd to start drilling the second exploration well at Yalama structure in November, a source from the company told Day.Az Friday.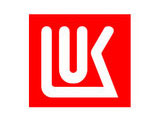 According to the source, the project depth of the well will make up 2,650 meters. The drilling will be carried out by the drilling facility named after Heydar Aliyev.
An exploration well, completed in May of 2006, has been drilled so far on the structure. No hydrocarbon reserves were revealed by results of drilling. The depth of the first well made up 4,500 meters.
An agreement on the joint exploration and development of the Yalama perspective structure was signed between SOCAR (40%) and Lukoil (60%) on July 3 of 1997. However SOCAR then gave up another 20% of its share in the project of the Russian company.
The perspective structure Yalama locates in equal parts in the Azeri and Russian sectors of the Caspian Sea 30 kilometers away from the shore. The sea depth in this region varies from 80 up to 700 meters.
The proposed volume of investments into the project makes up $2,500,000,000.
/Day.Az/