The role of Azerbaijan in provision of energy safety of Europe is highly evaluated by the West, said famous economist Inglab Ahmedov.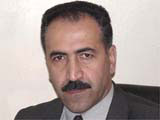 "Azerbaijan is presented as an example of development for demonstration of the correct energy-economic policy of the state. In particular, of 10 currently existing oil transit pipelines, 3 belong to Azerbaijan including Baku-Novorossiysk, Baku-Supsa and Baku-Ceyhan", said he.
According to him, only some of politicians are considered "angels" positively influencing the world global market as to its stabilization.
"It has a pleasure for me to hear the name of Heydar Aliyev, who promoted the creation of an alternative corridor on hydrocarbons supply to Europe, among such politicians.
It was also noted that Caspian energy reserves are important as to energy security of Europe on the background of the unpredicted policy of the leaders of some oil countries and unstable situation in the Near East", said Ahmedov.
He said after a number of countries in the world realized its dependence on the high world prices on hydrocarbons, they have changed their attitude to their economy.
"In particular, the world experiences decline in the share of hydrocarbons during new production.More attention is paid to consumption of resumed energy sources. In particular, there is a task to bring the share of unrecoverable reserves in the energy consumption basket up to 20% by 2020.
This fact evidences that the West tries to get rid of the hydrocarbon dependence. Therefore, Azerbaijan should think not only of strengthening its status of an important and respectable partner of Europe in the issue of hydrocarbons supply but also of the effective use of export revenues of the coming years".
He said the world is obviously preparing for conditions when oil reserves are completely exhausted and many countries, in particular, brother Turkey, have already started to use recoverable energy sources, especially in the sphere of wind mills.
"Azerbaijan will have to follow this way sooner or later. Therefore, the first steps should be done now, as our lagging behind the developed countries of the world may become hopeless", the economist concluded.
/Day.Az/