Azerfon LLC (Nar MobileTM) offered new campaign "Money Rain – even better!" which has no analogs in the country!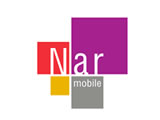 Now subscribers of Nar Mobile shall receive money for incoming calls!
Starting from February 2008 for each incoming call from fixed line numbers or from numbers of other mobile communication operators Nar Mobile subscribers shall receive money!
Taking care of its subscribers, Nar Mobile offered new unique campaign « Money Rain!»! From now, when answering incoming call from any other mobile operator (except Nar Mobile) subscribers shall receive additional bonuses that will be added as manats to their bonus balance.
For 1 minute of incoming call subscriber receives 0.02 AZN bonus manats for all types of mobile communication services. Campgain is valid for all prepaied subscribers of the Nar Mobile tarif plans.
Subscriber can use the money, added for incoming calls for all types of mobile services. It includes calls to any direction, sending SMS and ММS messages, using the service GPRS, as well as selection of additional services.
From now, thanks to the campaign «Money Rain», each incoming call from other GSM operators to Nar Mobile number shall bring not only joy of communication but also additional money to the account of subscriber! «Money Rain » campaign is valid for all prepaid Nar Mobile Tariff Plan users from 01.02.2008 to 01.08.2008.
For additional information please see our web site: www.NarMobile.az
About the Company:
AZERFON LLC, (Nar Mobile) was awarded license # 001512 by the Ministry of Communications and Information Technologies of Azerbaijan Republic to provide mobile services throughout the territory of Azerbaijan. AZERFON LLC launched its commercial activities on the 21st of March, 2007 using its Nar Mobile brand name. The trademark Nar was created as a symbol of the relationship between Azerbaijan's rich cultural heritage and modern life. Now more than 300 000 subscribers are using Nar Mobile network.