The International Bank of Azerbaijan has established its representative offices in Luxembourg.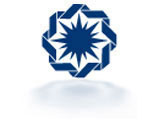 The bank said the opening ceremony was attended by state officials of Belgium and Luxembourg, parliamentarians, heads and representatives of various banks operating in Azerbaijan and Luxembourg, businessmen, and employees at Azerbaijan's embassies in Belgium and Luxembourg.
Jahangir Hajiyev, Chairman of Directors' Board of the International Bank of Azerbaijan, said the opening of the representative office is very symbolic and important to IBA.
He said the event evidences that Luxembourg is a financial and banking center of Europe.
Hajiyev said the office will not render banking services, but efforts are now being made to get a license so that it operates as IBA's branch.
Emin Eyyubov, Azerbaijan's permanent representative to the European Union and Ambassador in Luxembourg, stressed the importance of opening of IBA`s representative office.
He said developing bilateral economic relations with other countries is very important to his country, and Azerbaijani companies are keen to cooperate with their counterparts in many countries across the world.
Eyyubov noted that Luxembourg companies are displaying interest in starting business and establishing cooperation in Azerbaijan.
After the ceremony, IBA Chairman of Board Jahangir Hajiyev and Deputy Chairman of Board of the National Bank of Azerbaijan Rufat Aslanli cut the ribbon symbolizing the official opening of the representative office.
/APA/