The price of the Yeni Musavat newspaper will go up, a source in the Institute for Reporters' Freedom and Safety told Day.Az.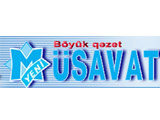 Editor-in-chief of the newspaper Rauf Arifoglu said the price will make up 40 qepiks (about 50 cents).
"A final decision has already been adopted in this occasion. The main cause of the rise is that we work in the red, there is no PR and we have a debt. I think by raising prices we will be able to compensate for our losses", he noted and added that the exact time of raising the cost of the newspaper is not known.
It should be noted that currently the price of the Yeni Musavat newspaper makes up 30 qepiks (about 40 cents).
/Day.Az/