With an exception of the State Oil Company of Azerbaijan (SOCAR), other nine biggest taxpayers transferred a total of AZN 52.3mln to the state budget with a surplus over the predictions (119%).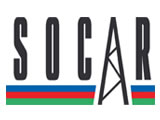 The Taxes Ministry told APA-Economics that the Communications and Information Technologies Ministry came short of meeting the forecast by 22.3%, Caspian Shipping Company 16.1%, Azerkimya State Chemicals Maker 54% and Baku Metro 8.7%.
Azerenergy State Electricity Company met the predictions 149%, State Railway Company 109.3%, Azerbaijan Airlines (AzAL) 113.2%, Azerigas State Gas Supply Company 117.3%, Azersu State water Company 142.7% while SOCAR met AZN 188.7mln of the planned AZN 238.9mln (except subsidies) at a deficit of 21%.