Debutbank has opened a new branch in Baku.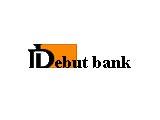 The Bank told APA-Economics that the seventh branch is located at 79, Aga Neymatulla Street. The group intends to open four more branches by this year's end.
As of January 1, the nominal capital of the Bank reached AZN 6,733,300. Debutbank was established by a number of individuals in 1994.