Azerbaijan's Taxes Ministry has frozen the bank accounts of Azerigas as it failed to collect gas bills.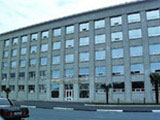 Azerigas deputy chairman Nazim Samadov said the company will make payments to the Taxes Ministry after it gets receivables owed by state agencies for natural gas consumption. The collection rate for gas is not satisfactory because of the debts of the state bodies.
By a decision of Tariff Council, natural gas is sold to Azerkimya chemicals maker, power plants, natural resources developing firms in new tariff.
Azerigas supplies 1mln cubic meters of gas to aluminum plants and up to 15mln cubic meters to power plants per day. APA-Economics