Azerfon, LLC was licensed by the Ministry of Communications and Information Technologies of Azerbaijan in December, 2005 to provide mobile services throughout the territory of Azerbaijan.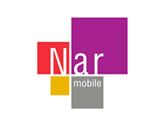 Azerfon launches its commercial activity during this first quarter of 2007 and enter into GSM market with its registered trade mark – brand Nar Mobile.
 
Azerfon LLC is planning large investments into network coverage expansion and company's infrastructure development. We will invest in development and implementation of the latest IT solutions and high-quality services.
 
Azerfon's business offers new mobile services, flexible solutions, state of the art network technologies and quality customer care all at competitive prices.
All services offered by Nar Mobile have been considered for convenience of our Subscribers and in the near future our aim is for Nar Mobile to become the number 1 choice for Azerbaijan's mobile communication users. USACC