IFC inked an agreement with Azerbaijan's Bank Respublika to open a $5m credit line on-lending to small and medium-sized enterprises.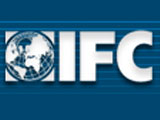 Bank Respublika Office in Baku told that the credit line will be used for development of small and medium-sized enterprise in the country.
The total amount of credit lines opened for Bank Respublika by various financial institutions exceeds USD 75 million, APA reports.