Azerbaijan's AtaLeasing increased investments in February by 1.43% to AZN 355,000.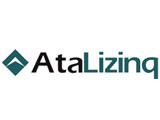 Company's official Eldar Dashdemirov told APA-Economics that the company signed 6 leasing contracts in February. Leasing portfolio was 81% used in Absheron and 19% in other regions.
Most of the agreements financed purchase of excavators, cement mixers and foodstuff industry appliances. The leasing portfolio was 36% spent on construction, 16% on foodstuff production, 13% on transportation, 11% on households, 9% on industry, 2% on health etc.
Company intends to increase the investment in economy to $2.5mln this year.