Azerbaijan believes it can boost natural gas production within the coming five years to a point where it could be exporting 20 billion cubic metres by 2012, a U.S. official said on Wednesday after a visit to the region.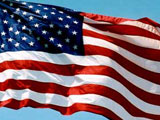 "The Azerbaijanis seem to think that around the year 2012 or so they might be able to export up to 20 billion cubic metres of gas," U.S. Deputy Assistant Secretary for European and Eurasian Affairs Matthew Bryza told reporters at a briefing in Paris.
"That's a big volume and that's well beyond where their production is today. But our own research indicates there is plenty of gas in the ground in Azerbaijan," he said.
According to BP's Statistical Review, Azerbaijan produced 5.3 billion cubic metres of gas in 2005 but its Shakh Deniz field, operated by BP and Norway's Statoil, has reserves estimated at over one trillion cubic metres.
Bryza, who was part of a team of senior U.S. officials who visited countries in the Caspian region over recent days, said Azerbaijan expected to begin exporting gas to Greece before the end of the year.
"In theory this is all do-able but ... the real challenge is synchronising all the moving parts," he said. "I hope Azerbaijan can do it.
"Over the long run, by 2015-16, if this momentum sustains itself, it's conceivable, in fact even estimated, Azerbaijan could be producing as much as 40 billion cubic metres of gas a year and could be exporting up to 30 billion."
The United States has placed great hopes in Azerbaijan as an alternative to Russia as a gas supplier for Europe after tensions over Moscow's use of its energy reserves to pressure its neighbours.
The European Union also wants to diversify gas imports after Moscow briefly cut supplies to Ukraine and transit to Europe in a pricing dispute with Kiev last year.
Washington hopes to encourage an alternative supply route through the Caspian Sea to weaken the grip exercised by Russian monopoly Gazprom.
"We're not against Gazprom in principle," Bryza said. "We're working with the countries and companies, though, to try to channel Gazprom towards more market-based behaviour through competition." Reuters