Azerbaijan Investment Company is considering a number of projects on establishment of agricultural enterprises.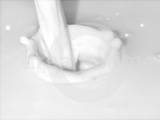 Company Executive Director Anar Akhundov told APA that some projects have been developed and will be put into discussion soon.
"Negotiations on financing construction of Milk-Pro Plant in Baku and reconstruction of Goychay Milk Plant are about to be complete. We will sign investment agreement in March," he noted.
He said AIC intends to take a 20% stake in Milk-Pro.
AIC have been negotiating over 50 enterprises on cooperation.