"During 2006 Azeri-Chirag-Guneshli spent $234mln in operating expenditure against the target of $227mln and $2,477mln of the planned $2,552mln capital expenditure for the year," BP-Azerbaijan President Bill Schrader stated at the 2006 results media briefing.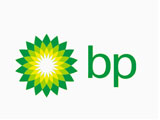 He said ACG operating expenditure is expected to be $396mln in 2007 and it is planned to spend $2,579mln in capital expenditure on ACG activities this year.
"In 2006 our production target was to achieve over half a million barrels per day in total from our offshore platforms by the end of the year and we consistently exceeded this target from the middle of the year. We produced 472,000 against our plan of 458,000 barrels of oil per day average, achieved through delivery of the first oil from East Azeri four months ahead of schedule and overall good well performance and operating efficiency. This is a 35 increase over the original 2006 plan.
"Of the 472,000 barrel total daily average production number 142,000 barrels came from Chirag, 223,000 barrels from Central Azeri, 96,000 barrels from West Azeri and 11,000 barrels from the East Azeri platform.
"Our current total daily production rate is over 700,000 barrels per day and in 2007 we are planning to produce 708,000 barrels per day average from the four platforms in total for the full year. Of this, 141,000 barrels per day is expected to come from Chirag, 257,000 barrels per day from Central Azeri, 168,000 barrels per day from West Azeri and 142,000 barrels per day from East Azeri," he added, APA reports.