Bakielectricshebeke, Baku Electricity Network Company, announced it would cut off electricity supply to debtors from 15.00, February 15.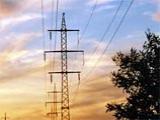 Company Public Affairs office told that the time given for customers in 11 districts and surrounding zones in Baku to pay off electricity bills is expiring. Every consumer has been noticed about debts.
As per the decision passed by Tariff Council, State Price Regulator, electricity bills by January 8 shall be paid under the previous tariffs, the other part of the bill are due to be paid in new prices, APA reports.