World Bank's mission on Real Estate Register project will visit Azerbaijan next week.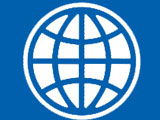 The mission led by the Bank expert Gavin Admington will have meetings at the Azerbaijani government, State Committee for Public Property Management, Land and Cartography Committee and State Service on Real Estate Register.
The meetings will highlight the measures taken for preparation of the Real Estate Register project, the Bank representative office in Azerbaijan told the APA.