Local stationary telephone maker of Azerbaijan, Kur LLC, will produce 50,000 telephones this year.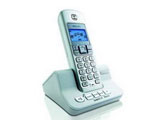 Kur LLC Director General Rizvan Osmanov told APA that the company has to date made 7,000 telephones, which were purchased by AzTelecom Unit.
Production of a new multifunctional cordless telephone will start up from the second half of the year.