Caspian Telecoms Conference and Showcase, an ideal forum in which to discover what is happening within the Caspian, Central Asia and Black Sea telecoms market will be held in Istanbul on April 12-13 by international companies, trade-industry exhibitions and conferences professional-ITE Group PLC (UK), EUF (Turkey) and ITE Moscow LLC (Russia).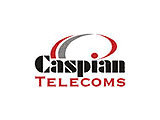 ITE Group told the APA that the national telecommunications ministries of Azerbaijan, Turkey, Ukraine, Greece, Belarus, Georgia, Kazakhstan, Kyrgyzstan, Uzbekistan, Turkmenistan, Tajikistan, Armenia, Moldova, Mongolia, Afghanistan, Bulgaria and Iran will support the show. China, Pakistan and Romania will be the first comers.
AzEuroTel, AzTelecom, AB SkyBell and Azerrabitatikinti intend to attend the conference and showcase.