Azeri-Turkish Insurance Company, Bashak-Inam increased insurance premiums collection to AZN 2,405,443.53, up 12.92% from 2005.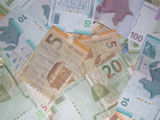 The amount of insurance payment rose 6.61% to AZN 65,816.82, company told APA.
Insurance fess were most collected from KASKO vehicle insurance (AZN 1,320,044.18) and insurance payment were most made on this insurance service (AZN 566,184.21).
As of January 1, company's authorized capital made AZN 736,000, up 22.7% from the previous year.
Established in 1996 by Turkey's Bashak-Insurance (49%) and Azerbaijan's state and commercial banks (51%), Bashak-Inam provides 4 compulsory and 27 voluntary insurance services.