In January, 2007 according to the calculations by the Analytical Department of the BSE, in the government securities market (excluding repo operations market) Standard Capital headed ranking of brokers with brokerage services of AZN 42,221,457.02 provided to five clients.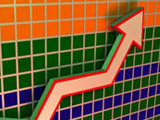 BSE told APA that the second leading broker was Technika Capital Management with brokerage services of AZN 21,002,581.66 provided to four client.
International Transaction Systems held the third place in ranking of brokers with AZN 13,625,388.96.
There were four brokers in the security market in January.