U.S. oil giant Exxon Mobil Corp. posted Thursday a record profit of 39.5 billion dollars in 2006, also the largest annual profit by a U.S. company.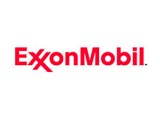 The profit for 2006, driven by extraordinarily high energy prices in the summer, surpassed the previous record of 36.13 billion dollars which Exxon set in 2005.
The 2006 revenue at the world's largest publicly traded oil company was a record 377.64 billion dollars.
The corporation distributed a total of 32.6 billion dollars to shareholders in 2006 through dividends and share purchases to reduce shares outstanding, an increase of 9.4 billion dollars versus 2005.
For the fourth quarter, profit declined by 4 percent to 10.25 billion dollars, reflecting a sharp drop off in oil prices. Xinhua