Azerbaijan's leading mobile operator, Azercell JV, has concluded a GPRS/MMS roaming agreement with SFR operator of France.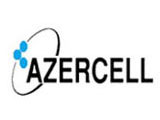 Azercell told the APA that it was the second GPRS/MMS roaming deal with France.
Azercell has an agreement with Orange operator.
Azercell Telecom has to date signed 70 GPRS/MMS roaming agreements with mobile operators of 34 countries.