The amount allocated for education sector increased by 33% in 2006 and by 47% in 2007.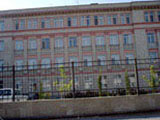 Investments in the sphere of education were AZN48 million last year, it will be AZN82 million in 2007, Education Minister Misir Mardanov said at the board meeting, APA reports.
He said that 288 new schools and additional buildings in general for 102,089 pupils have begun to be constructed. 204 schools for 50,416 pupils were commissioned within this period. 62 schools for 15,664 pupils were constructed on the initiative of Heydar Aliyev Foundation, 80 schools for 26,264 pupils within State programme.
340 schools were reconstructed last year. 42 of them were reconstructed by Education Ministry. 292 new schools for 105,560 pupils are expected to be constructed and over 100 schools will be reconstructed at the expenditure of state.
The Minister said that 3548 teachers were employed in 2006. 1300 of them were sent to remote regions. 5.092.600 textbooks were published last year. 84,500 textbooks were sent to our compatriots living in Georgia, Dagestan and other countries.
4.653.000 textbooks are expected to be published and distributed at the expenditure of state in 2007. Misir Mardanov said that 2 gold, 5 silver and 3 bronze medals were won in international Olympiads on chemistry, biology, physics and mathematics.
The Minister said new mechanisms were applied for assessment of pupils' knowledge in Imishli region and Khatai district.
He said the Education Ministry considered 572 appeals for recognition of diplomas of Azerbaijani citizens studied abroad, 246 appeals were positively solved and 292 appeals are being investigated.