Russia's largest mobile handset retailer Euroset has opened its first store in Azerbaijan, the company said in a press release Tuesday.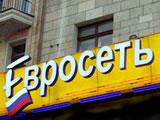 The store was opened in Baku, the capital of Azerbaijan, the retailer said.
Following its expansion into Azerbaijan, Euroset now operates in 12 countries, all of which were republics of the former Soviet Union. Euroset has outlets in Russia, Armenia, Azerbaijan, Belarus, Estonia, Kazakhstan, Kyrgyzstan, Latvia, Lithuania, Moldova, Ukraine and Uzbekistan.
Euroset is the largest mobile handset and digital electronics retailer in the Commonwealth of Independent States (CIS) and Baltic states, having a network of over 5,000 outlets. Euroset's preliminary sales soared 79% on the year to US$4.62 billion in 2006. Prime-Tass
/www.cellular-news.com/