Azerbaijan is continuing talks with Iran on gas import and doing market research, said SOCAR's President Rovnag Abdullayev.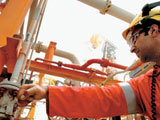 He told the APA there was no concrete proposal on import of Iran's gas, adding talks with Russia's Gazporm also continued on Friday.
He noted Azerbaijan can resume importing Russian gas if the price was lower than fuel oil on the domestic market.