A survey said Hong Kong was the world's freest economy for the 13th straight year, and Singapore was ranked No. 2 in the study released Tuesday by the Heritage Foundation.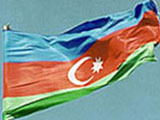 The next top spots were held by Australia, the United States and New Zealand, Ireland, Luxembourg, Switzerland and Canada, respectively, said the survey, which included 157 economies.
Two of the world's fastest-growing economies, India and China, ranked near the bottom of the index at 104th and 119th.
As to the post-soviet countries, Estonia rated 12th, Lithuania 22nd, Armenia 32nd, Georgia 35th, Latvia 41st, Kazakhstan 75th, Kyrgyzstan 79th, Moldova 81st, Tajikistan 98th, Azerbaijan 107th, Russia 120th, Ukraine 125th, Uzbekistan 132nd, Belarus 145th, Turkmenistan 152nd.
Azerbaijan's neighbors-Turkey ranked 83rd and Iran 150th free economy in the world.
The least free economies were Libya, Cuba and North Korea, the survey said.
The study said the rankings were based on a simple average of 10 factors, including property rights, investment freedom and financial freedoms. Hong Kong placed first in those categories.
The report pointed out that Hong Kong's income tax and corporate tax rates were extremely low, and overall taxation was relatively small as a percentage of GDP.
It also said Hong Kong's business regulation was simple and the labour market was highly flexible, and investment in Hong Kong was wide open, with virtually no restrictions on foreign capital.
However, it said it could do slightly better in trade freedom, and that enforcing intellectual property rights was a problem. APA