As of early January, Azerbaijan's Bank Standard increased its assets by $194.7m (AZN 169.7m) or 2.7 times to $310m (AZN 270m).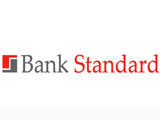 Bank's head office told the APA that it enjoyed very fast growth rate during past two year which results from rebranding campaign and strategic development program pursued since 2004.
Bank's assets reached $100m in the end of 2005.