The State Oil Company of Azerbaijan (SOCAR) has launched its representative office in Georgia.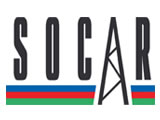 The Company told the APA that it purchased a six-storied building (4,000 square meters) and 4,178 sq m of land in 24, Araqveli 300 Str, as per the presidential decree signed by Mikhail Saakashvili. In total, the SOCAR paid $3m for the building and land.
The Company established its offices in Romania and Turkey last year to directly export oil in the port of the Black and Mediterranean Sea.