A mission of the Asian Development Bank will visit Azerbaijan in late January.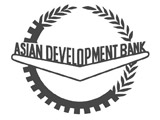 The ADB Office in Baku told the APA that the principal aim of the visit is to render technical assistance on the renewable energy.
The mission will have meeting in the Industry and Energy Ministry and organize a workshop.
The Bank is expected to lend Azerbaijan a $30m loan to Azerbaijan on the renewable energy.