The mission of the International Monetary Fund will pay a visit to Baku.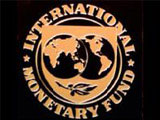 The IMF office in Baku told the APA that the delegation to be led by Vitali Kramarenko will be in Azerbaijan from January 14 through 28.
The mission last visited Azerbaijan in September, 2006 to discuss the 2007 Budget and the principles of macroeconomic policy with the Government.